An Open Letter to Cushing's Patients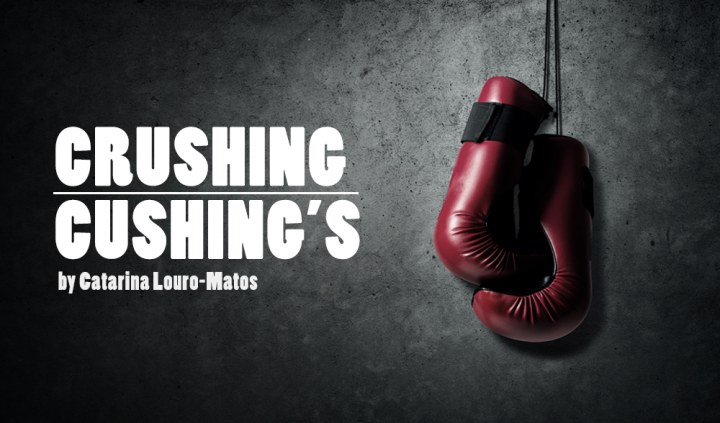 Note to readers: I will be writing a few of these, so please don't feel as though your portion of the journey isn't acknowledged 🙂
Dear Fellow Cushing's Patients:
You're currently struggling, and struggling probably doesn't even feel like it allows anyone to grasp what you're currently going through. The truth is, anyone around you who doesn't have Cushing's will never understand what you experience, unless they get it. It's probably driving you insane, right?
The trick to overcoming this feeling is to accept it. In fact, the trick to moving forward each day with the card you were dealt is to accept it. By no means is this a simple task, but it is one that must be done. Accepting the dealt card means you can move forward each day with honesty about yourself and those around you. You know your needs and what you'll need from others. You'll know what you need to do medically, and how to go forward with your medical team.
Disease acceptance doesn't mean you're positive every single day. Positivity absolutely helps with getting through each day while you wait for treatment, but allowing yourself to feel negative emotions is important, too. This doesn't mean you can lash out at everyone who comes your way. (Although with Cushing's, we really don't have the choice. Thanks, high cortisol!) But you can allow yourself to process negative emotions and unleash them in a healthy way that best suits you.
Venting negative emotions usually comes in the form of physical activity for most individuals. But with Cushing's, most of us get injured badly, and many of us simply cannot make it to the gym. Unleashing negative emotions as a Cushing's patient involves carrying around your journal and pen, phone, or tablet so that you can journal your emotions. Letting them out without lashing out at someone will not only make you feel better, but it also won't be accompanied by a guilt trip from having screamed at someone for something they have no control over.
At this point in your Cushing's story, things may feel as if they will never get better; as if there is no light at the end of the tunnel. It may feel as if no matter what you do, nothing ever helps. But trust me when I say it will get better. There is a light at the end of the tunnel, and what you're doing right now to help yourself is going to help you in the future when it is your time for recovery.
All the doctor's appointments, the fight for your health, and the explanations to people about what's wrong with you, why you can't do something, and what you need from others will all be worth it in the end. I absolutely promise you. When you get to the other side of Cushing's, you will look back on your current fight and be in awe at the amount of strength and courage you had as an individual fighting such a nasty disease. You will be, and currently are, an inspiration to those around you, even if they don't say it aloud.
Your current card in life has a purpose. It has a meaning. You may not understand why you need to suffer for it, but there is a reason for it all. You'll be amazed at what you find when you reach the other side of Cushing's.
Hang in there. You absolutely have this.
XOXO, Catarina
***
Note: Cushing's Disease News is strictly a news and information website about the disease. It does not provide medical advice, diagnosis, or treatment. This content is not intended to be a substitute for professional medical advice, diagnosis, or treatment. Always seek the advice of your physician or other qualified health provider with any questions you may have regarding a medical condition. Never disregard professional medical advice or delay in seeking it because of something you have read on this website. The opinions expressed in this column are not those of Cushing's Disease News or its parent company, BioNews Services, and are intended to spark discussion about issues pertaining to Cushing's disease.