NORD Webinar Outlines COVID-19 Response on Financial, Policy Fronts
As the number of Americans infected with COVID-19 surpasses one million, it's no surprise that people with rare diseases — whose immune systems were generally compromised even before the outbreak — are particularly terrified of this pandemic.
That fear is evident in an online survey conducted by the National Organization for Rare Diseases (NORD), an umbrella coalition of some 280 rare disease patient advocacy groups.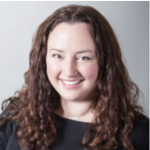 About two-thirds of the 772 people who responded are rare disease patients; the rest are caregivers. Three-fourths of those who took part in the survey are age  40 or older, said Vanessa Boulanger, NORD's director of research.
Boulanger spoke April 21 during a half-hour webinar that also featured three other NORD officials: Jill Pollander, director of patient services; Rachel Sher, vice-president of policy and regulatory affairs; and Katie Kowalski, senior manager of education programs.
Initial findings show that 98% of survey participants are afraid of catching COVID-19 (with 67% saying they are "very" or "extremely" worried).
In addition, 95% of respondents have been affected to some degree by the pandemic, and 60% worry about shortages of medication and medical supplies.
The poll also showed that:
39% have had challenges accessing medical care or treatment
74% had medical appointments canceled due to COVID-19
59% have been offered phone or video calls as alternatives to in-office appointments
29% have lost jobs temporarily or permanently due to COVID-19
40% of households have been affected by loss of income
11% of job losses also have resulted in loss of health insurance
"I think this crisis underscores the critical need for standardized measures," said Boulanger, adding that this is the first in a series of surveys NORD is conducting in order to address the rare disease community's biggest concerns. "There's also an opportunity to re-envision clinical trial design, which may reduce geographic and time-related barriers for patients. Virtual design may also present new opportunities for rare-disease patients moving forward," she said.
NORD offers advice, financial aid
NORD's webinar took place as the number of people infected worldwide surpassed 2.5 million, making this the worst pandemic in more than a century. As of April 22, the disease had infected more than 800,000 Americans and killed nearly 45,000 — with the U.S. accounting for more than a quarter of the world's total deaths.
Pollander said NORD currently fields an average 1,148 emails and 1,736 phone calls per week.
"We answer lots and lots of questions, some related to coronavirus and living through this pandemic, and others more typical of living with rare diseases in general," she said. "We are not providers of care, but we can help patients maneuver through this obstacle course."
Pollander added: "We're asked to decipher a plethora of information circulating online. Lots of websites, links and webinars are out there, but for reliable, user-friendly information that's all in one place, visit the NORD landing page with current, reliable and reputable content."
On April 15, NORD established its COVID-19 Rare Disease Critical Needs Non-Medical Assistance Fund, which provides financial aid to rare disease patients who qualify.
"We are committed to providing immediate help for the things that many of our community members so desperately need — things like travel, lodging, rent and mortgage payments, utilities, support during school closures and emergency repairs to cars, homes and appliances," Pollander said.
Assistance is based on eligibility and available funds. Review criteria includes: confirmation of a rare disease diagnosis; evidence that the need is driven by the COVID-19 pandemic; financial eligibility and confirmation that the aid requested is consistent with non-medical program criteria.
"Life is challenging enough these days, so we try to make the applications as easy as possible," Polander said. "In a phone call that can take 10 minutes, we can determine if you're eligible for assistance, and move forward from there."
NORD's RareCare network currently covers 57 rare diseases ranging from acute lymphocytic leukemia to Zellweger spectrum disorders. It has active programs in all 50 states and the District of Columbia, with 6,025 people enrolled in such programs this year.
For more specific information on the fund, call NORD at 203-242-0497, or send an email to [email protected].
Getting Congress to act
But NORD also is active on the legislative front, Sher said.
"Our policy team has been extremely active since the beginning of the coronavirus crisis," she said. "As we all know, social distancing has had some particularly challenging effects, and access to healthcare for patients who have been told to stay home is a major concern."
Among other things, the coalition has written to Congress, asking key Democrats and Republicans to remove burdensome barriers to obtaining medications so they can avoid hospitals and doctors' offices.
"It is a particular concern to maintain a consistent supply for people who take an approved medication that is being studied for use in COVID-19, such as hydroxychloroquine, which is used to treat lupus and rheumatoid arthritis," said a March 20 letter signed by NORD and 94 other nonprofit groups.
"So far, CMS [Centers for Medicare & Medicaid Services] has encouraged flexibility in Medicare, and states have flexibilities through 1135 waivers to relax refill limits," the letter reads. "However, implementation is uneven, and plans and states cannot relax controlled substance guidelines on their own. Congress must take immediate, national action to ensure access to medications."
According to Sher, "for patients who obtain critical infusion therapies, it's become necessary to get treatments at home instead. But for many, there have been impediments to getting insurance. Some private and public health insurers have placed limits on refills, so we're calling on congressional leaders to expand refill access during this crisis."
Sher said NORD also has been working to ease state licensing restrictions on telemedicine, thereby reducing the need for rare-disease patients to travel to see their doctors.
"We've all heard concerns about hospital systems becoming overwhelmed. States and hospitals have been trying to develop guidelines on triage in the event critical lifesaving equipment becomes scarce," she said. "For the rare disease community, this is a frightening prospect indeed."
NORD's webinar series are funded by Sanofi Genzyme, Biogen, Horizon Therapeutics and Strongbridge Biopharma.
The next webinar, set for May 5 at 2 p.m. EST, will feature Rishi Desai, MD, on testing and treatments for COVID-19, as well as the search for a vaccine.