An Open Letter to New Cushing's Survivors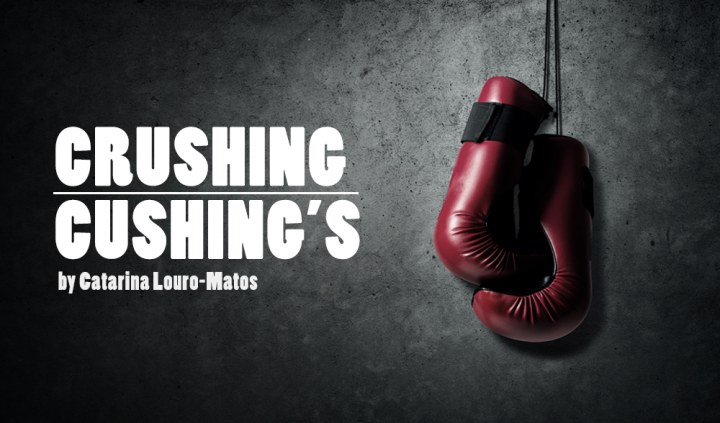 Note: I wrote a letter to Cushing's patients last week. If you're currently awaiting treatment, click here to read it. I also will write a letter soon for those a couple of years or more into remission.
Dear Cushing's Survivor,
You made it. You made it past the first part of suffering and past the surgery, whether it be adrenal or pituitary. No matter what it was, you did it.
You probably feel absolutely crummy right now. I know I did when I was in that season of life. That feeling, my friends, is cortisol withdrawal (steroid withdrawal syndrome). It's something all of us with successful surgeries feel for different periods of time.
That's the one thing about recovery remission doctors don't really touch upon when we have appointments. They don't truly see the aftermath of what we deal with at home, so they think we're OK, when in reality we're suffering a lot more than they think. Some of us improve well but still have issues or some of us stay the same (something we call adrenal insufficiency). As long as your doctor works with you and you stay on a safe amount of hydrocortisone, you should be OK.
If there is one big piece of advice I could give you, it would be to be patient with yourself. That's much easier said than done, but you have to do your best. I'm just over a year and a half post-operation and let me tell you, practicing patience with yourself is something doctors make out to be like short-term advice, but it will probably be a for-life situation. You went through a lot, so give yourself all the credit you deserve.
Do yoga (restorative yoga is what our bodies initially handle best), meditate, take walks, and nap whenever possible. Don't rush back to work; take all the time your situation allows you to take off. Trust me — you'll want all the time you can get.
One last piece of advice I can give you that's incredibly important? Be absolutely honest about how you're feeling with family, friends, co-workers, and your doctors. Overexerting your body when it's trying to heal is the worst possible thing you can do. Don't feel well? Be incredibly clear and honest. Someone isn't respecting you? Become a little sterner in reiterating how poor you're feeling. That is usually the only way people will take you seriously. Remember, other people aren't in our shoes and will never know what we are feeling, so we need to stop being afraid of being honest with them.
I won't lie: You have a long journey ahead. Weight will shed, but it may be a slow loss. You're going to be exhausted. You're going to have withdrawal symptoms, and you're going to hate it. But one thing I can promise you is that it will be absolutely worth it.
Hang in there, find your support system, and hold onto them tight. You'll be perfectly fine as long as you trust your gut. Always trust your gut.
XOXO, Catarina
***
Note: Cushing's Disease News is strictly a news and information website about the disease. It does not provide medical advice, diagnosis, or treatment. This content is not intended to be a substitute for professional medical advice, diagnosis, or treatment. Always seek the advice of your physician or other qualified health provider with any questions you may have regarding a medical condition. Never disregard professional medical advice or delay in seeking it because of something you have read on this website. The opinions expressed in this column are not those of Cushing's Disease News or its parent company, BioNews Services, and are intended to spark discussion about issues pertaining to Crushing's.