Cushing's Patients Likely at Higher Risk of Irregular Heartbeat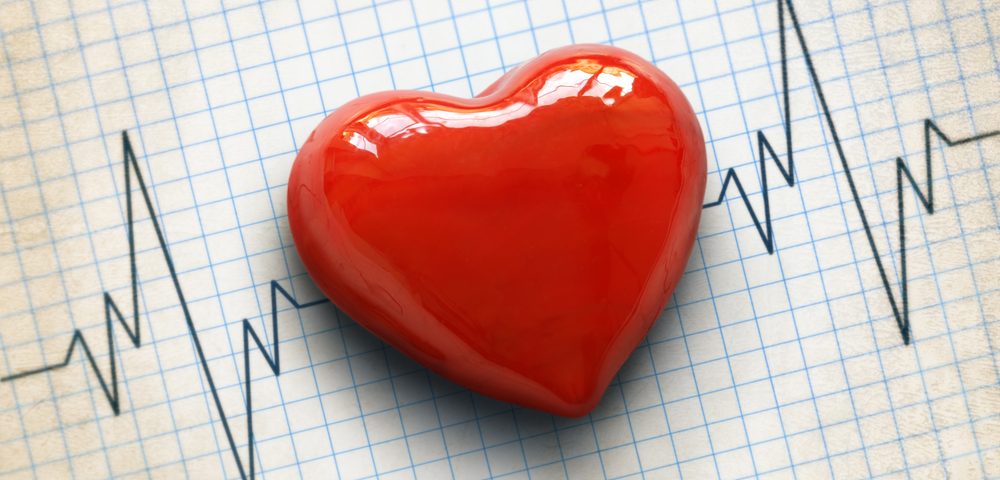 People with Cushing's syndrome are likely at a higher risk of developing atrial fibrillation, a condition that causes the heart to beat at an irregular — and usually faster — pace, according to a review study.

The review also found that Cushing's patients were more likely to have 10 different health conditions, including high blood pressure and diabetes, that are known risk factors for an irregular heartbeat.
"Guidelines about [atrial fibrillation] do not list [Cushing's syndrome] as a disease at risk," the researchers wrote. Thus, these findings indicate that further research is needed on the prevalence of atrial fibrillation in Cushing's patients. 
The review study, "High likelihood for atrial fibrillation in Cushing's syndrome," was published in the journal European Review for Medical and Pharmacological Sciences.
Cushing's results from elevated levels of the hormone cortisol, which may be caused by medications — and thus called exogenous disease — or driven by the overproduction of the hormone in the body, known as endogenous. The disease is characterized by excess weight gain around the midsection (central obesity), high blood pressure or hypertension, and bone and muscle weakness.  
Atrial fibrillation is the most common type of arrhythmia, which comprises a group of disorders characterized by an irregular heartbeat. If untreated, it may cause thromboembolism, or the obstruction of a blood vessel by a circulating blood clot, and stroke.
A group of researchers in Serbia had previously explored the connection between Cushing's and cardiovascular disease risk. Now, that same team carried out a literature review to assess the prevalence of 10 known risk factors of atrial fibrillation in patients with Cushing's. 
Some of these risk factors included hypertension, diabetes, heart failure, obesity, pulmonary thromboembolism, and other heart diseases.
High blood pressure was the most common comorbidity, or concurrently occurring condition seen in people with Cushing's, affecting 50–85% of the patients. It was more often seen in people with endogenous Cushing's, as opposed to those with exogenous (80% vs. 20%).
Even after entering remission, around 30% of all patients, and more than 50% of those with endogenous Cushing's, continued to have persistently high blood pressure.
Diabetes was found in 13–47% of patients with Cushing's. Analyses also indicated that approximately 80% of patients had insulin resistance, causing them to develop either type 2 diabetes or impaired glucose (blood sugar) tolerance.
The risk of diabetes was found to be around two times higher in patients also taking glucocorticoids.

In patients with active Cushing's, the risk of heart failure was six times higher than in people who did not have the disease. Individuals with endogenous Cushing's also were 3.7 times more likely to have a heart attack (myocardial infarction).
Similar to high blood pressure, cardiovascular complications tended to prevail even after patients entered remission, particularly among female and younger patients.
Weight gain, one of the typical features of Cushing's, was reported in up to 82% of cases, with obesity reported in 32–41% of all patients and 95–100% of those with endogenous Cushing's.
In individuals with hypertension, left ventricular hypertrophy — a condition that causes the wall of the heart's lower left chamber to thicken — tended to be more severe in patients with Cushing's compared with people who did not have the disease.
Notably, left ventricular hypertrophy in Cushing's patients appears to regress following treatment, suggesting that this complication is at least partly reversible.
Pulmonary thromboembolism (PTE) and venous thromboembolism (VTE), which are both associated with an increased risk of atrial fibrillation, were more prevalent in patients with Cushing's. VTE was found in up to 20% of patients with Cushing's following surgery. High-dose glucocorticoids also were found to associated with a four-fold increase in the risk of PTE, and a VTE prevalence of 60%.
"This review and analysis of the available evidence suggest high probability of [atrial fibrillation] in [Cushing's syndrome]. At least 10 well-known risk factors associated with [atrial fibrillation] have been more prevalent in [Cushing's syndrome] in comparison with the referent population," the researchers wrote.
Based on these findings, the scientists suggested that future studies should focus on investigating the prevalence of atrial fibrillation in patients with Cushing's.