How My Anxiety and Phobia Workbook Has Helped Me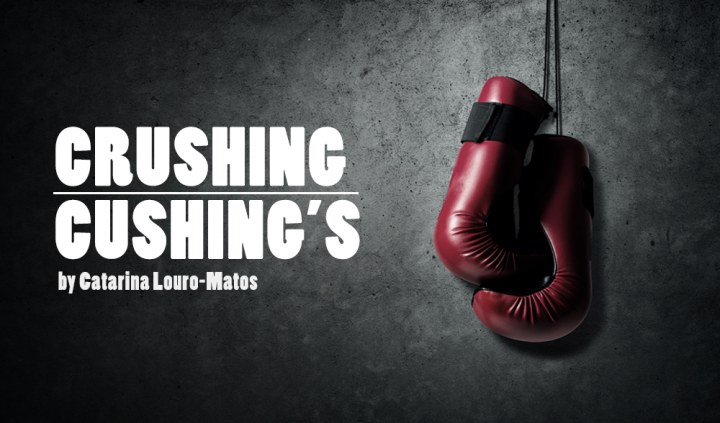 Hey, everyone!
In last week's column, I wrote a list of things that ease post-surgery anxieties. The aftermath of Cushing's causes intense anxiety, and some of us develop new phobias. This is absolutely normal behavior when coping with post-traumatic stress disorder (PTSD), which can develop from fighting a life-altering disease.
To treat my PTSD, I've been experimenting with an anxiety and phobia workbook.
The workbook I've been using is called "The Anxiety and Phobia Workbook." (I use the fifth edition, but the sixth has been released.) The workbook is helpful and even mentions Cushing's as an origin for severe anxiety and phobia development.
I bought this workbook in 2013, before I knew I had Cushing's, because my former counselor recommended it. My anxiety subsided but I kept the book for future reference. Fast-forward to 2018: I'm over a year post-operation and dealing with the worst anxiety and phobias I've had.
My psychiatrist said an anxiety and phobia workbook is one of the biggest tools we can use against mental turmoil. He even called it a "personal Bible" that should be kept on my bedside table for reference.
I haven't gotten far into the book, but I have read about different types of anxieties and phobias to help identify mine so that I can better help myself with my weekly activities. This book is a super simple read.
(Note: This book isn't for official self-diagnosis. Visit a medical professional for an official diagnosis. However, it never hurts to recognize harmful patterns in your behavior so that you can work on them while waiting to see a psychologist.)
After identifying my anxieties through self-awareness and my official medical diagnoses, I began working on a weekly chart. I made 52 photocopies of the workbook's chart to account for each week of the year. Each week, I check off the necessary activities I should achieve to help with my struggles. A portion of the book explains the chart, how to identify anxieties, and how many times a week you need to do whichever activities relate to your experience.
My activities include taking medications for my disorders, exercising five to six days a week, eating well, and going on walks. Results will not be immediate. You didn't develop your struggles in 24 hours, so you won't be rid of your struggles in 24 hours.
I'm a few weeks into the activities and I've noticed a difference. It's not permanent and I still struggle, but having an organized week and a chart to track activities has been oddly calming. I'm able to focus on the best self-care practices and can better prioritize the things I need to do to keep my mind and body healthy.
Do you use a workbook? If so, which one? How has it helped? Comment below!
Until next week,
XOXO, Catarina
***
Note: Cushing's Disease News is strictly a news and information website about the disease. It does not provide medical advice, diagnosis, or treatment. This content is not intended to be a substitute for professional medical advice, diagnosis, or treatment. Always seek the advice of your physician or other qualified health provider with any questions you may have regarding a medical condition. Never disregard professional medical advice or delay in seeking it because of something you have read on this website. The opinions expressed in this column are not those of Cushing's Disease News or its parent company, BioNews Services, and are intended to spark discussion about issues pertaining to Cushing's disease.