What to Expect After a Diagnosis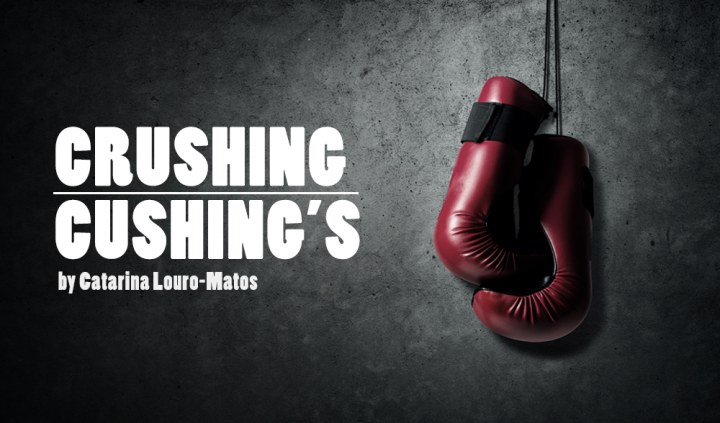 Hey, everyone!
Lately, I've been getting a lot of questions online about what to expect once you receive a diagnosis. There are a ton of different ways things can go after an official diagnosis, and I only have one version. That version is my personal experience.
Since I had a pituitary tumor, I can describe what it was like waiting for that surgery, and what I had to do. Cushing's can also be caused by an adrenal tumor. Since I didn't have one, I can't tell anyone waiting for an adrenalectomy what to expect. If you had an adrenal tumor and would like to share your story, please comment on this post.
For this column, I'll be writing about my experience. Please do not take it 100 percent to heart, as there are many different doctors, surgeons, and health protocols around the world. I am in Canada, so we have universal healthcare. Our healthcare system begins with triage, in which medical staff assesses a patient's situation and puts them on a certain level of priority. So, for example, if you have a life-threatening illness, you will get ahead of someone who needs surgery to slow down or cure a disease. The Oxford dictionary defines triage as: "the assignment of degrees of urgency to wounds or illnesses to decide the order of treatment of a large number of patients or casualties."
Following my official diagnosis through blood tests, urine tests, and an MRI, my endocrinologist sent my file over to my surgeon in Toronto, where I was triaged to meet her. My first appointment took place two months after my diagnosis. My surgeon wanted me to have another MRI. Unfortunately, during the scan, I moved my head a little but the MRI technicians didn't repeat the test. I only found this out two weeks later at my follow-up visit. My surgeon said the tumor had "disappeared" (yeah, OK), so she wanted to redo all of the tests: blood tests, urine, dexamethasone suppression test, and another MRI. I was exhausted. Thankfully this time, there was a tumor, but it was "too small."
Those words devastated me. How could it be too small? How does a tumor spontaneously shrink? I was going insane until she said, "It's up to you. Would you like me to perform surgery on you and possibly not find the tumor, or would you like to wait?" I was so sick at this point that I signed the papers for her to go into my brain and check it out. My gut instinct was telling me that she would find it — and I would begin to heal.
And guess what? I was right. One year and eight months after surgery, I'm here writing this post for you guys. Taking the biggest leap of my life and deciding to have brain surgery was the best decision I'd ever made. This brain surgery is called transsphenoidal endoscopic surgery. If you're getting this done, it's a piece of cake. The medications they give you are fantastic and the recovery for the surgery is easy peasy (as long as you don't have any complications). It's recovery from Cushing's disease that's the hard part.
So, that's my personal experience with what to expect after you've gotten your official diagnosis. Your surgeon may or may not request retests. There may or may not be delays. There's no telling in the medical world what can happen. You just need to trust your gut and your doctors. If your gut is telling you that you can't trust your doctors, find new ones. If your gut is telling you your doctor is off about something, tell them by speaking up for yourself. Sometimes they're so busy that our meetings with them are two to five minutes long, and if you don't ask questions, they will get up and leave. You have to be firm with them. Remember, our surgeons are our saviors, but they're still human and sometimes (unfortunately), they make errors.
Please feel free to leave your story below in the comments. I'd love to hear how your journey went after diagnosis!
XOXO,
Catarina
***
Note: Cushing's Disease News is strictly a news and information website about the disease. It does not provide medical advice, diagnosis, or treatment. This content is not intended to be a substitute for professional medical advice, diagnosis, or treatment. Always seek the advice of your physician or other qualified health provider with any questions you may have regarding a medical condition. Never disregard professional medical advice or delay in seeking it because of something you have read on this website. The opinions expressed in this column are not those of Cushing's Disease News or its parent company, BioNews Services, and are intended to spark discussion about issues pertaining to Cushing's disease.