Managing Cushing's Aches and Pains Before and After Surgery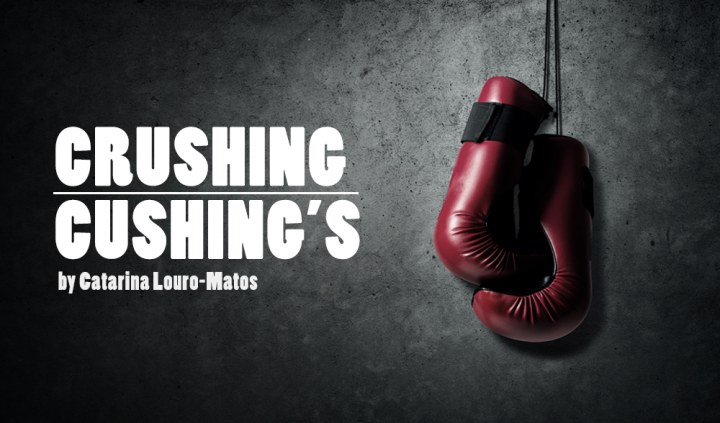 Happy Friday once again, everyone!
I hope you all enjoyed my series of open letters in the past few weeks. I know how lonely and scary dealing with Cushing's disease can be, so I hope you found some comfort in reading them. There is a light at the end of the tunnel.
If you have no idea what I'm talking about, here is a link to my last letter, which links to the first two as well. I'll post a letter for caregivers sometime, as they're equally as important in our journey.
Today, I want to touch on the aches and pains we deal with before and after surgery. Those of you currently suffering from a tumor know how painful the body feels. Those of you who are post-tumor removal know that for quite a few months, our bodies ache greatly from the withdrawal of cortisol after successful surgery.
Everything I mention in this column is from my own experience. It should in no way replace the advice of your doctor. Everyone's needs are different, and you should consult with your endocrinologist before doing anything drastic.
The things I did to help ease my pain before surgery are the same as what I did post-surgery. Post-operation, it's important to stay consistent or results won't be seen. Before surgery, it helps to ease the pain for a bit but doesn't help improve it permanently because of the high cortisol levels in the body. Do not become discouraged, and please know that the pain will end once you are far enough into your recovery.
Massage therapy
This is great to have, especially if you have insurance benefits. If you're lucky enough to have insurance, do this! Due to all the heavy weight Cushing's patients carry around, massaging the back of the body, including your legs, really helps ease the muscles. One thing I experienced that I hadn't had before was charley horses. They were the most painful thing I've ever experienced in my calves. Massage therapy helped ease my cramped muscles, and the charley horses disappeared on their own, post-surgery.
Walks
Walking hurts before surgery. If you gained a lot of weight, you're probably waddling like I did. Your bones and muscles ache. Walking helps your mind and body, even with Cushing's. It'll help keep your body prepped for walks post-surgery, which are equally as important, especially on good days. Since going to the gym with Cushing's and early post-operation is dangerous for our bodies (we can easily be injured), walking is the best bet and safest way to stay as healthy as we possibly can.
Physiotherapy
This is another great thing to get, especially with insurance benefits. Before surgery, be realistic. If your body can't go to the gym, do not go to physiotherapy. You can be injured there as well. Ironic, huh? Post-surgery, this is probably one of the best things I've done. A lot of other Cushing's patients have done physiotherapy as well, which is where I got the idea. It really helps get the body moving slowly again, and the movements are personalized, based on what your biggest issues are.
Since we don't get a lot of movement while heavily suffering from Cushing's, easing back into a routine is the best way to keep the body conditioned and ready for whenever your body can get back into greater movement.
There you have it — my top three ways to manage aches and pains. Pre-surgery is very individual, and not everyone can do these things. That is OK! Just be realistic with yourself. Post-surgery, it definitely is a bit tricky to get back into, but once you've developed a routine, it begins to feel better and better, and your body will definitely thank you for it.
Until next week,
XOXO,
Catarina
***
Note: Cushing's Disease News is strictly a news and information website about the disease. It does not provide medical advice, diagnosis, or treatment. This content is not intended to be a substitute for professional medical advice, diagnosis, or treatment. Always seek the advice of your physician or other qualified health provider with any questions you may have regarding a medical condition. Never disregard professional medical advice or delay in seeking it because of something you have read on this website. The opinions expressed in this column are not those of Cushing's Disease News or its parent company, BioNews Services, and are intended to spark discussion about issues pertaining to Crushing's.