Successful Cushing's Surgery Leads to Better Bone Density, Study Finds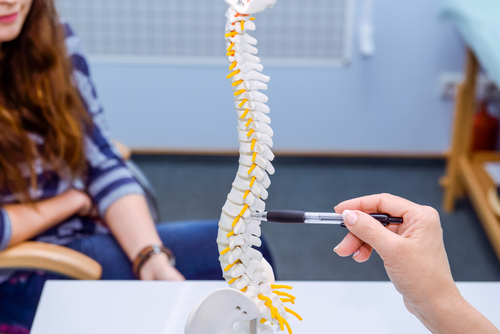 Biomarkers in a majority of Cushing's syndrome patients with surgically induced disease remission showed a high rate of bone turnover and greater bone mineral density one and two years later, a study reports.
Before treatment, these patients were found to have greater bone degradation and poorer bone formation, as can be common to disease-related bone disorders. 
Researchers believe their work is the first study of its kind, "and the data obtained will be instrumental for clinicians who care for patients with Cushing's syndrome."
The study, "The Effect of Biochemical Remission on Bone Metabolism in Cushing's Syndrome: A 2‐Year Follow‐Up Study," was published in the Journal of Bone and Mineral Research. 
Two common co-conditions of Cushing's syndrome are osteopenia, a loss of bone mass, and osteoporosis, in which the body makes too little bone, loses too much bone, or both. Studies suggest up to 80% of people with Cushing's have evidence of reduced bone mineral density affecting the entire skeleton. 
However, few risk factors to predict bone health have been identified so far, and guidelines for osteoporosis management due to Cushing's are lacking. Uncertainty as to the natural course of osteoporosis once a diagnosis of Cushing's syndrome has been made is also still evident.
Investigators at the University of Munich, reportedly for a first time, analyzed the natural course of bone mineral density and bone turnover (recycling) in a group of people with endogenous Cushing's syndrome — which refers to the disease caused by excess cortisol in the bloodstream, often due to a tumor in the adrenal or pituitary glands. 
They examined medical records of 89 Cushing syndrome patients with a mean age of 44, of which 74% were women. Of these, 65% had pituitary Cushing's (Cushing's disease), 28% had adrenal, and 7% had ectopic Cushing's, which is caused by tumors outside the adrenal or pituitary glands. A group of 71 age- and sex-matched healthy participants were included as controls. 
In all patients, blood samples were collected at the time of diagnosis (baseline) and one and two years after removing one or both adrenal glands or moving tumors affecting the pituitary gland. Blood samples were analyzed for biomarkers related to bone formation and degradation (resorption). 
At the study's beginning, the mean levels of two bone formation markers, osteocalcin and intact PINP, were significantly decreased in patients compared with controls, whereas the bone formation marker alkaline phosphatase was increased. 
Both markers for bone degradation — called CTX and TrAcP — were also high, which demonstrated "increased bone resorption and decreased bone formation in [Cushing's syndrome]," the team wrote. 
While bone markers were similar in participants with a reduced bone mass relative to those with a normal bone mass, bone mineral density was lower overall. Bone mineral density was significantly lower in the neck and spine compared with the femur (thigh bone). Normal bone mineral density was reported in 28 (32%) patients, while 46 (52%) had osteopenia, and the remaining 15 (17%) lived with osteoporosis. 
A history of low-trauma bone fractures due to osteoporosis occurred in 17 (19%) patients, taking place shortly before diagnosis in more than half of these (58%) people, and more than two years before a Cushing's diagnosis in the remaining group (42%).
Compared to patients without fractures, those with fractures had a significantly lower T‐score, a bone density measure that represents how close a person is to average peak bone density. While Cushing's subtype, age, or body mass index (BMI, body fat based on height) did not differ between groups, men had a significantly higher risk of fractures than women (35% of men vs. 14% of women).
Both disease severity and duration did not contribute to fractures rates, but urinary free cortisol (a circulating cortisol measure) was significantly higher in patients with a low T‐score.  
At the one year after tumor removal, which led to Cushing's remission based on blood tests, a significant increase in bone formation markers was reported. These biomarkers decreased slightly at two years post-surgery, but remained elevated. 
At the beginning of the study, bone resorption markers were mildly increased, which rose further one year after surgery before returning almost to normal levels by two years. In parallel, bone density measures conducted in 40 patients showed a matching increase in T-score, particularly in the spine. 
After two years, bone mineral density improved in 78% of patients, and T-scores improved in 45% of them. No fractures occurred after Cushing's treatment, and there was no significant correlation between bone turnover markers and better bone mineral density.
"This study analyzes for the first time in a comprehensive way bone turnover markers during the course of [Cushing's syndrome]," the researchers wrote. "Our data suggest that the phase immediately after remission from [Cushing's syndrome] is characterized by a high rate of bone turnover, resulting in a spontaneous net increase in bone mineral density in the majority of patients."
These results "will influence future therapeutic strategies in patients" with Cushing's syndrome, they added.