Be Brutally Honest with Those Who Tell You How to Feel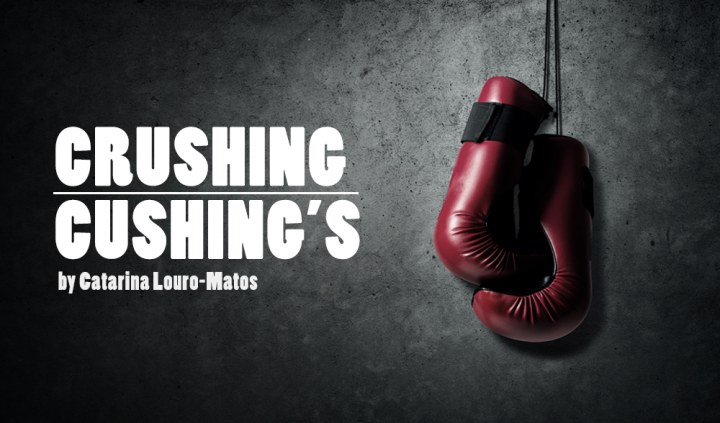 Hey, everyone!
This week, I want to touch upon something that many Cushing's patients deal with: others telling us how we should feel. While some people mean well, others get annoyed with us and think we're overreacting. These interactions can be incredibly stressful, so I want to help you guys out by telling you how I handle people who tell me what to do.
Many of those who tell us how to feel are unlikely dealing with Cushing's disease. So, how can they tell us how to feel? Crazy, right?
I have one simple solution to this: Be brutally honest.

I believe that being brutally honest with this type of person is the only way that they will learn. Being honest benefits you as a patient. I know it's scary at first, but once you start being true to yourself and telling people what dealing with Cushing's is really like, you'll find more peace within yourself and find it easier to deal with those people.
Before my surgery, the piece of advice I received most frequently was, "Just eat better and work out more." How much better could I do than adhering to a whole food diet and going to the gym six days a week? So, I would respond, "Thank you, but my Cushing's disease is caused by a cortisol-secreting tumor on my pituitary gland, and while my cortisol is six times that of a normal person's, my weight will never reduce. My disease is more than how I look. I'm in a lot of mental and physical pain. So, thank you again for your advice, but this disease is more than weight — I need a tumor removed."
Unfortunately, some people still won't leave you alone even after hearing that response, so my advice is to continue being honest while being educational. Educating people about your adrenal or brain tumor will help them to understand, and it's the best way to get someone off your case, especially if they're rude. Once they realize what you're going through, most people will back off and stop bothering you with suggestions of magical ways to get better.
For those of you with Cushing's, or who have had Cushing's, how did you deal with people telling you how you feel? Leave a comment below to let us know!
XOXO, Catarina
***
Note: Cushing's Disease News is strictly a news and information website about the disease. It does not provide medical advice, diagnosis, or treatment. This content is not intended to be a substitute for professional medical advice, diagnosis, or treatment. Always seek the advice of your physician or other qualified health provider with any questions you may have regarding a medical condition. Never disregard professional medical advice or delay in seeking it because of something you have read on this website. The opinions expressed in this column are not those of Cushing's Disease News or its parent company, BioNews Services, and are intended to spark discussion about issues pertaining to Cushing's disease.