My Recovery Continues After Leaving the Hospital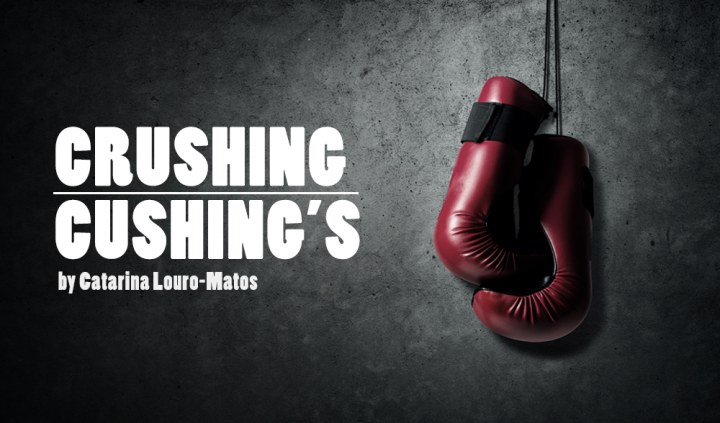 Welcome to the end of another week! For those of you who live in the U.S. had Thanksgiving last week, I hope you were able to spend time with your families, friends, and other loved ones while being thankful for everything you do have. In Canada, we celebrate Thanksgiving in October, so we get to live through it a second time when we see everyone's social media posts.
Last week, I wrote about my experience with Cushing's recovery. I discussed what it was like to have surgery and be in the hospital, and the steps that were taken afterward. Last week's column had an error: It should have said that this week, I would discuss recovery after being in the hospital and heading home. Apologies for any confusion it may have caused!
Following my appointment with the ENT surgeon to remove the stitches and stents from my nose, I had one more follow-up appointment with my neurosurgeon to check my brain's progress a month and a half after surgery. I was incredibly nervous, but it went perfectly well. I had leftover scar tissue that was healing, and there was no sign of anything growing again. I was in the clear for the time being.
Many check-ins with my endocrinologist occurred after surgery, including the day after I got home from the hospital, and a month later to retest my pituitary gland. The pituitary gland stimulation test showed that it was functioning well just two months post-surgery. My doctor said this is very uncommon but not unheard of. If it doesn't happen with your pituitary or adrenal glands, do not think that the surgery was unsuccessful. I was young when doctors caught my Cushing's disease, and they caught it quickly. I believe that had something to do with my personal story. Cushing's causes damage that takes time to improve. Remember, your organs and brain are resetting after years of illness. It'll take time to get back to a good spot.
During a stimulation test, a doctor draws blood once and then injects you with a liquid to help stimulate your pituitary gland. After that, blood is drawn three or four times every 30 minutes. (I can't remember the exact number.) This is to test the levels of your pituitary functions. It allows for doctors to see how well or how nonfunctioning your pituitary is so they can decide what dose of hydrocortisone is best for you. For those of you with adrenal tumors, I'm not sure what your post-surgery appointments will look like; I can only speak of my personal story.
According to medical experts, I was "cured." But they reminded me that recovery would take about three years for things to begin to feel "normal" again. Since my pituitary stimulation test came back very good, my doctor decided to take me off hydrocortisone, which was one of the most terrifying things ever. I felt like absolute garbage for so long, and sometimes I took a little dose whenever I didn't feel "right." Better safe than sorry, honestly.
About six months into recovery, I took a major leap of faith and went to Portugal for a month of extra recovery while living at my grandparents' house. If you feel like traveling after surgery, make sure to consult with your doctor first, because many people can't travel for a while, depending on their situation. I was lucky to go to Portugal to spend time relaxing there, but I was cautious. I let the flight attendants know my story, where my hydrocortisone was, and what to do in case of an emergency.
My last week in Portugal actually resulted in a nasty cold, something I really panicked about. I stress-dosed on my hydrocortisone because I could barely get out of bed. I was terrified something bad would happen if I didn't take it. My endocrinologist emailed back saying I'd be OK, but the fear we Cushies have post-surgery is real. Not trusting our gut instinct could lead to terrible adrenal insufficiency if we aren't careful, and that was not something I was willing to risk.
Follow me next week to find out what happened with my cold and what struggles I faced earlier this year that landed me in the hospital twice!
XOXO,
Catarina
***
Note: Cushing's Disease News is strictly a news and information website about the disease. It does not provide medical advice, diagnosis, or treatment. This content is not intended to be a substitute for professional medical advice, diagnosis, or treatment. Always seek the advice of your physician or other qualified health provider with any questions you may have regarding a medical condition. Never disregard professional medical advice or delay in seeking it because of something you have read on this website. The opinions expressed in this column are not those of Cushing's Disease News or its parent company, BioNews Services, and are intended to spark discussion about issues pertaining to Cushing's disease.