Placenta-derived Hormones May Worsen Cushing's Symptoms During Pregnancy, Case Report Says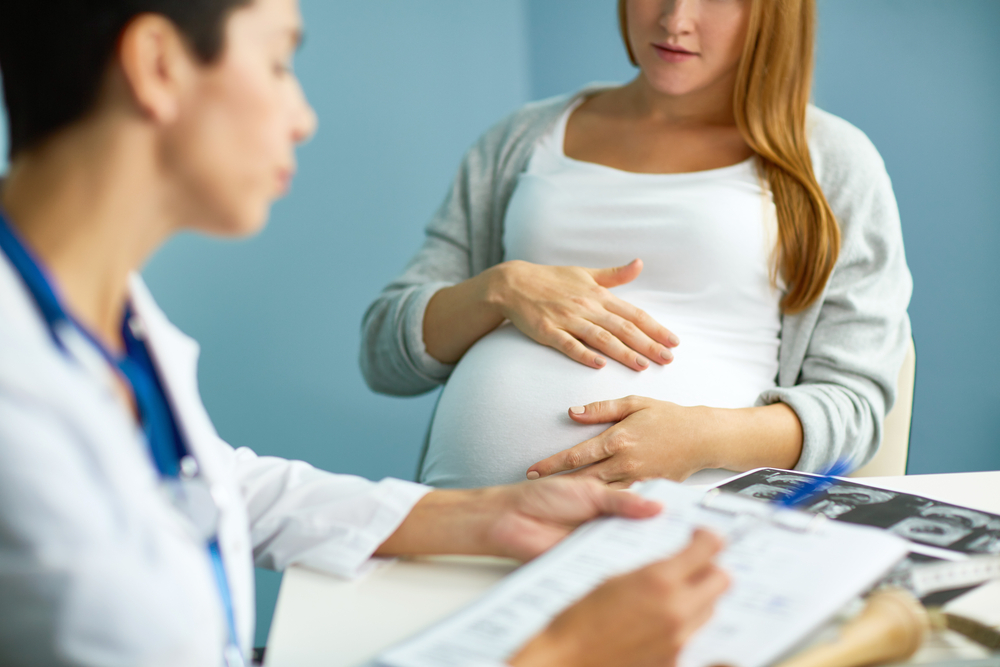 The production of adenocorticotropic hormone (ACTH) by the placenta during pregnancy may complicate and worsen Cushing's syndrome manifestations, a case report shows.
The study, "Exacerbation of Cushing's syndrome during pregnancy: stimulation of a cortisol-secreting adrenocortical adenoma by ACTH originating from the foeto-placental unit" was published in the journal Endocrinology, Diabetes & Metabolism.
The diagnosis of Cushing's syndrome during pregnancy is challenging because of an overlap of clinical features, including weight gain, high blood pressure, fatigue and high blood sugar levels.
The release of estrogen during pregnancy also stimulates cortisol and ACTH production. These  reach levels similar to those observed in Cushing's patients.
Although rare in pregnancy, Cushing's can cause fetal mortality and maternal morbidity if left untreated. Thus, a correct and prompt diagnosis during pregnancy is vital.
A 29-year-old woman was diagnosed with a mass in the right adrenal gland at 25 weeks of pregnancy. Until one year before her pregnancy, she reported only modest weight gain, fatigue, and lack of concentration.
From week 20 of gestation onward, she developed purple stretch marks on her abdomen, her face became round, she accumulated fat in the midsection and upper back, and had an excess of fluid in her legs and feet — classical symptoms of Cushing's.
During the pregnancy, the woman gained 32 pounds and developed gestational diabetes and high blood pressure. At 31 weeks of gestation, she had increased levels of cortisol in the blood, in the 24-hour urinary free cortisol (UFC) and late-night salivary cortisol (LNSC) tests.
Labor was induced at 37 weeks of gestation. Within one month, the woman's Cushing's symptoms were considerably reduced; levels of glucose and 24-hour urinary free cortisol were normalized.
The researchers suspected an adrenal adenoma, as the woman had increased levels of cortisol after stimulation with cosyntropin, a man-made form of ACTH. This was confirmed after surgical removal of the right adrenal gland.
Interestingly, while most cases of Cushing's exacerbation during pregnancy are linked with abnormal expression of the luteinizing hormone/choriogonadotropin receptor (LHCGR) in adenomas, this patient's adenoma had very low LHCGR levels.
Instead, the tumor was positive for a specific receptor of ACTH, called MC2R, suggesting that placental-derived ACTH was the likely cause of Cushing's exacerbation during the pregnancy. However, other placental-derived factors, such as estrogens, could also play a role in this exacerbation, researchers said.
Following delivery and tumor removal, the woman required glucocorticoid replacement therapy for 13 months.
According to the researchers, "this case suggests a new regulatory mechanism underlying exacerbation of [Cushing's syndrome] during pregnancy," where ACTH-specific receptors in an adrenal adenoma are stimulated by placental ACTH.
Immediately after birth, the baby was diagnosed with low cortisol and low calcium levels, and received prednisone (a corticosteroid medication) and calcium supplements for several days. Now, the child is 3 and completely healthy.